root·stock (ro͞ot′stŏk) n. - The part of a plant, often underground, from which new above-ground growth can emerge, or which can be grafted onto a completely different plant to create a hybrid.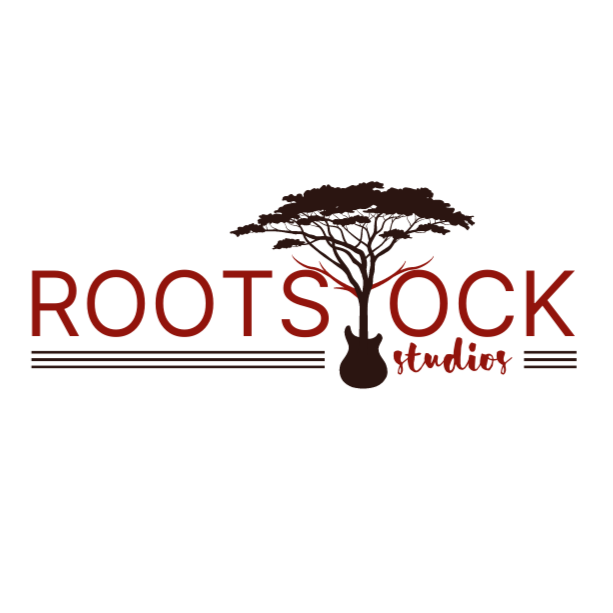 Rootstock Studios is a small-but-mighty songwriting, recording & media production space in Silver Spring, MD powered by musician, songwriter and producer Michael Shereikis.
Since opening Rootstock Studios in 2008, Michael has produced critically-acclaimed albums for groups like Zieti, Chopteeth, Cheick Hamala Diabate, and Elikeh, as well as recording demos, video background music and creative audio content for a variety of clients.
---
Featured Music Productions
---
---
Howard University's "Read Africa Aloud" video series produced by Arzouma Kompaore, with background music by Michael Shereikis of Rootstock Studios.
Rootstock Studios has produced audio and video programs for Afropop Worldwide, Howard University, The Africa Center, Celebrate Africa Festival (2021 virtual livestream) Takoma Radio, Takoma Park City TV, as well as teaching African music courses for the U.S. Foreign Service Institute, James Madison University and others. Michael brings extensive knowledge of African music, open curiosity, attention to detail, humor and casual on-air warmth to all his media projects.
---
Featured Media
---
Two African music legends are reunited (virtually) for this beautiful Afropop Worldwide program produced by Georges Collinet and the Afropop team, with a little help from Michael at Rootstock Studios.
---
The Africa Center's "Home is Where the Music Is" video produced by Michael Shereikis in collaboration with Georges Collinet Productions and Jolly Papa.
---
The sixth and final episode of Jolly Papa TV, produced by Rootstock Studios in collaboration with Takoma Park City TV.
---
Chopteeth Afrofunk Big Band performing (virtually) Michael's song "Weigh Your Blessings" in the early days of COVID, produced by Rootstock Studios and Rachel Shereikis.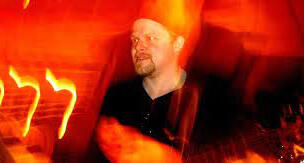 Rootstock Studios has been producing mostly African music in the Washington, DC area for the past 20 years with artists like Chopteeth, Zieti, Cheick Hamala Diabate, Massama Dogo and others.Owner Michael Shereikis has also produced audio and video programs for Afropop Worldwide, Howard University, The Africa Center, Celebrate Africa Festival (2021 virtual livestream) Takoma Radio, Takoma Park City TV and more.
To learn about Michael's background, music and creative philosophy check out his bio here.
---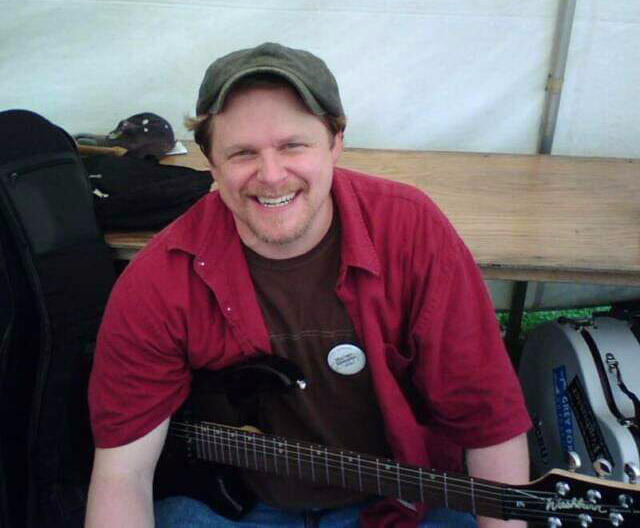 "The focus at Rootstock Studios is always on creativity, detail, integrity and communication. Drop a line and let's get you where you want to be creatively!"
-Michael
---
Space + Time = Art
---
Michael designed Rootstock Studios to maximize creative flow while minimizing distraction. Everything you need to bring a musical idea to life is dialed-in and ready to roll: mics, drums, bass, guitars, MIDI beats and synths, a 16-channel interface and the latest Studio One software. The space is modest--just two small rooms in a converted garage--but the sky's the limit when it comes to realizing your artistic vision!
Recording

Songwriting

Home Studio Support

Video Scoring

Media Production

Remote Collaboration
Sessions at Rootstock Studios are focussed but fun. Michael favors a relaxed, creative atmosphere where people can try things, make "mistakes" and maybe even surprise themselves. It's a place where you can tune out noise and relax into the music in your head.
Are you looking to upgrade or create your own recording space but don't know where to start with all the tech? Michael can walk you through the gear you'll need, how to make it all work together and how to use Studio One recording software, in person or on Zoom (French speaking ok!). Drop a line if you wanna learn to fish!
---
Current Projects
---
RECORDING: In addition to producing his own music, Michael is working on recordings with Zieti, Dogo du Togo, Cheick Hamala Diabate, Osekre & The Lucky Bastards, Jean-Marie Ahanda (of Les Tetes Brulees), The UnXpekt'D, Doublejig Music and others.
---
PERFORMING: For the past 18 years Michael has been the principal composer, lead singer and guitarist for Chopteeth Afrofunk Big Band. He also currently plays bass with DOGO du Togo and Uasuf Gueye Trio. Michael has been awarded "Best World Music Vocalist" three times by his peers in the Washington Area Music Association, along with dozens of "WAMMIE" awards and nominations for his work with Chopteeth.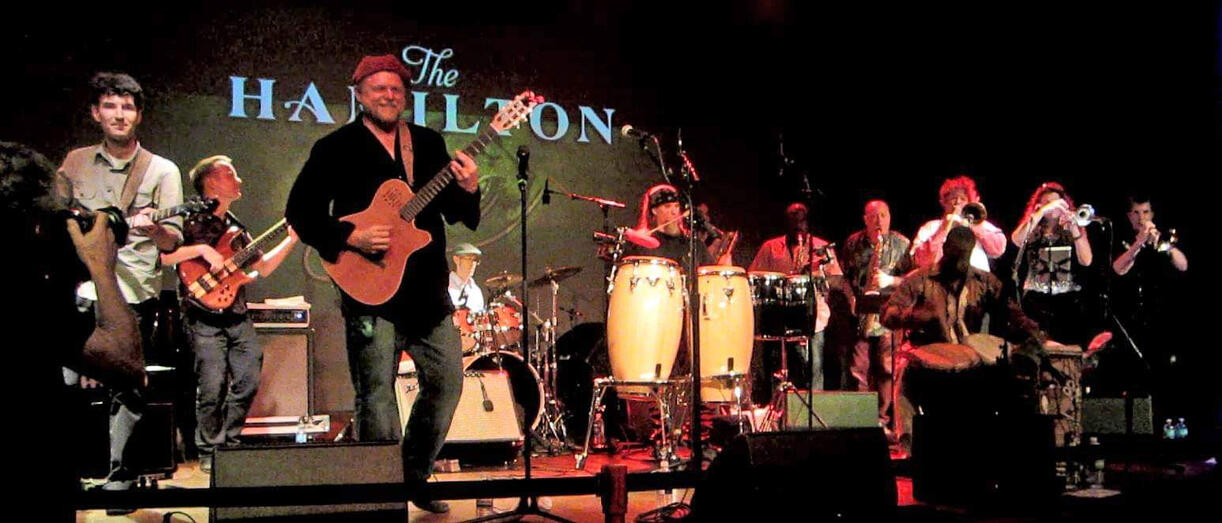 ---
STUDIO SUPPORT: In 2022 Rootstock Studios opened a sister studio in Abidjan, Cote d'Ivoire called Studio Yeoue. After sending a shipment of studio gear over the summer and renting a new location in the bustling Yopougon area, Michael has been training Zieti bandmate Narcisse Yeoue in all aspects of studio setup and Studio One recording software, using Zoom screen share. Construction and sound-proofing are nearly complete but Narcisse has already begun taking clients!
---
MEDIA: Michael recently helped produce Georges Collinet's "Sam Mangwana: Le Pigeon Voyageur" for Afropop Worldwide/PRX. He is currently planning future shows with Georges as well as a video series showcasing the deep African music talent in the Washington DC area. Stay tuned!
---
[DJ sets also coming soon! Meanwhile, check out the Rootstock Studios Spotify channel for some killer African music playlists.]
Michael's Story
---
A proper bio will be added to this space at some point, but the broad outline involves a Peace Corps stint in Central African Republic, two years in Abidjan (Cote d'Ivoire) doing graduate research on the anthropology of popular music, a decades-long collaboration with Ivoirian musicians Narcisse Yeoue and Laurent Tiende of Zieti, six years co-hosting the popular Jolly Papa radio and television programs and 20+ years performing and producing music as part of the Washington, DC African music scene. Michael plays guitar and bass on-stage but can also work with keyboards and drums in the studio. He is currently learning saxophone.
---
Michael's interview and impromptu looper pedal set for VOA Afrique, Voice of America's French language channel, produced by Arzouma Kompaore, filmed at Rootstock Studios.